Virgin White Book is a long and quality shota hentai manga, almost totally uncensored (very small darker dot).

It has very nice drawings, however, since it contains incest, don't even ask me if there is a decent scenario, thanks
I'm not a fan of shota (aka shotacon, young boys as heroes), but when it is very well drawn and contains adult women that are very sexy, I can accept to share it… and that's for the best if it helps getting rid of the many request I receive, OK, message clearly passed ?
(For MORE of this, Cf. The list of ALL Juan Gotoh's works on Hentairules)
Open the Complete Pictures gallery (or the backup gallery)
Download the Free Zip English Manga
(65 MB, 207 pictures, English)
Or you can also use the Alternative :
Zip Mirror #1 – or – Zip Mirror #2 – or – Zip Mirro #3
–
You may remember it, I had shared the first chapter of this manga a half a year ago, in november 2007.
An additional remark : 99% of the time, the presence of incest in a hentai manga means the scenario is crap or non-existent. The remaining 1% is my beloved and much-appreciated Sei So Tsui Dan Sha [English], by the great Shiwasu No Okina. Give it a look if you don't know it yet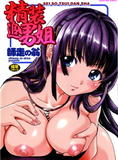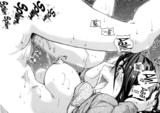 Hello! This post is getting on years, so here's a friendly mention... If all the links are dead, you may try using
THE HENTAIRULES GIGATORRENT
to grab the file you want. You can just pick the stuff you need, it's quick and easy