THIS is the page I will update with the list of all the works by Type.90 that I share on HentaiRules.
Type.90 creates some the most hardcore drawings there is in the hentai world. Nothing really extreme such as "guro", no body gets wounded or has unwanted torture. But massive dicks, massive multiple holes dilatation with more than one rod (and by rod, I don't necessarily mean penises, it can be hands, arms or room furniture), with massive cumshots, et cetera. The girls always adore it, mind you, that soft of softens it…
Type.90 is also known by Type 90 (with a space), Type90 (without a nospace) and 文月オサム.
He's also part of the Daihon'ei or Daihonei (大本営) and TEN YARD LINE circles.
Here are the covers of the works by Type.90 shared on HentaiRules, and below them are the links to the gallery and download pages.
---
–

One Moe [English, 247 pictures]
–

Angel's Drop [English, 198 pictures]
–

My Neighbors Are Aliens [English, 214 pictures]
–

Empire Hard Core 2013 Spring [English]
–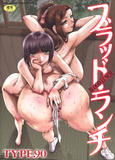 Blood Lunch [English, 227 pictures]
–

Calendar for the year 2005
–

Catnip Panic [English, 193 pictures]
–

Empire Color Volumes 1 and 2 [English, Uncensored]
(Haruhi Suzumiya and Macross Frontier hentai doujinshis)
–
 
Empire Hard Core 3 [English] and
Empire Hard Core volumes 2, 4, 6 [Japanese]
(Stellvia of the Universe, Onegai Teacher, Gunslinger Girl, Maria-sama
ga Miteru, Fate/Stay Night, and Gundam SEED hentai doujinshis)
–

Empire Hard Core 5 [English]
(Mai Hime and Genshiken hentai doujinshi)
–

Empire Hard Core 2009 Summer [English] (K-ON! hentai doujinshi)
–

Himitsu No Anazono [English, 194 pictures]
–

Akira-Nii(chan) Who I've Always Admired [English]
–

Tsuyudaku Kajitsu [English, 146 pictures]
–

Ayakashi Yakata No Miko 1-8 [English, 218 pictures, COMPLETE]
–

Imperial Headquarters, 2009 Calendar
–

Learning School Nr. 1 + 6 [English]
–

Maid In Teacher [English, 222 pictures]
–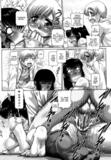 Manabi no Sono [English, 235 pictures, Complete]
Note : Chapter 1 was previously known as Learning School 1
–

Oh Miss Nanase [English, 153 pictures]
–

E. H. C. Winter 2014 Omake Bon [English]
–

Empire Hard Core 2014 Winter [English]
Hello! This post is getting on years, so here's a friendly mention... If all the links are dead, you may try using
THE HENTAIRULES GIGATORRENT
to grab the file you want. You can just pick the stuff you need, it's quick and easy