THIS is the page I will update with the list of all the works by Millefeuille (also sometimes written as "Mille Feuille" with a space or in Japanese as "ミル・フィーユ") that I share on HentaiRules.
Millefeuille is a hell of a wonderful artist in my book, with a unique mix of carefree happy sex, showing good feelings and little care for consequences, adding occasional nice humor shots, with very pleasant drawings or young girls or MILFs with great (great !) tits, slightly plump bodies. I never have enough of it
First, the covers. Next (scroll down) comes the real list.
---

Bomb Bust Girls [English, 171 pictures]
–

First Time [English, 178 pictures]
–

Great Reaction In Ecstasy [English, 187 pictures]
–

Just Learned It [English, 221 pictures]
–

Same As My Dream [English, 226 pictures]
–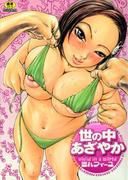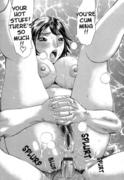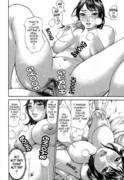 Vivid In A World [English, 193 pictures]
Hello! This post is getting on years, so here's a friendly mention... If all the links are dead, you may try using
THE HENTAIRULES GIGATORRENT
to grab the file you want. You can just pick the stuff you need, it's quick and easy