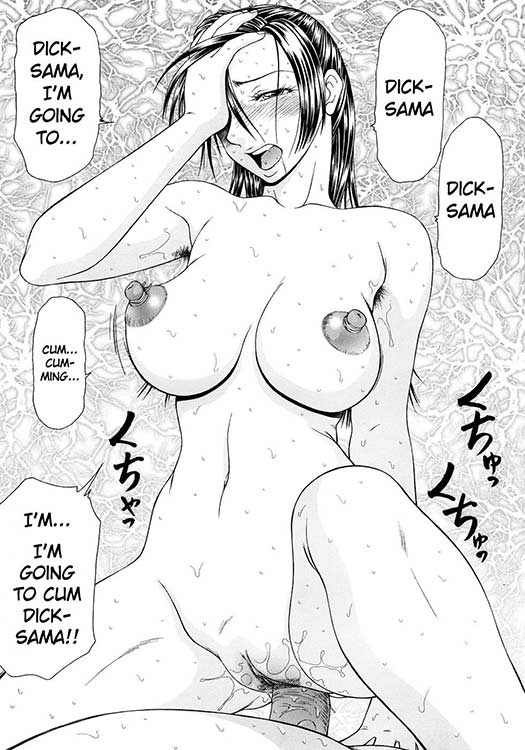 I sighed more, while reading this h-manga, than in a whole week of work. Boooooooo-ring. I know, I know, it's just not my fetish. But I can't lie and pretend I saw talent, originality or *worth* in these 346 pages – which goes to showing, again, it's just not my fetish.
So, here comes a long volume in which we see that women lacking self-esteem, men lacking morals, and a woman with both morals and self-esteem but who is forced because of tedious blackmail, if you combine it all, you obtain a thick unsavoury sauce. And, blah, blah, blah, compromising tapes switch hands, moral values suffer erosion, vague vengeances, sex feeling good in both scumbags team and blackmailed female presentator team… Sigh.
Still, if it's your fetish, then you're in for a treat. Expect "natural" art, looking dated but done with, if not talent, dedication and regularity. Also, there's very little censorship, and frequently, no censorship at all, it's got to count?
Lodhel and Jmand1031 are behind this long release, thanks are an order!