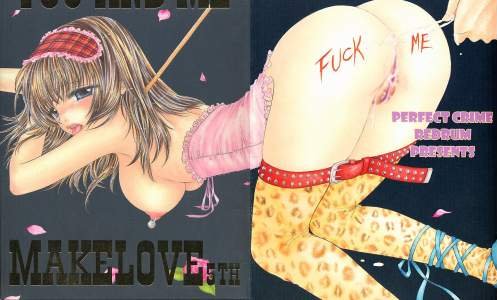 (Remember to view the updated list of ALL the works by Miray Ozaki on Hentairules)
Here I present an artist with many pen names (like Perfect Crime, Beat-Pop, SailorQ2), but i'll use his latest pen name : Miray Ozaki.
His style is gorgeous : teens going very hardcore, all holes filled and they like it, the drawing curves being, yet, very soft, caring about drawing nicely. In the western world, most drawers tend to believe that as long as their drawings are hardcore, it becomes useless to draw well – how silly.
And on top of all, the girls he represents look very pure and candid, while they have the souls of were sluts. I love that.
Update, 8 years after I first wrote it. I'm reuploading the whole six volumes together as a single pack. Enjoy

Pictures galleries:
Vol. 1 – Vol. 2 – Vol. 3 – Vol. 4 – Vol. 5 – Sweet Version
Download links :
Mirror #1 – or – Mirror #2 – or – Mirror #3
(59 MB, 329 pictures, Japanese)
More preview images :
Hello! This post is getting on years, so here's a friendly mention... If all the links are dead, you may try using
THE HENTAIRULES GIGATORRENT
Pick exclusively a precise file with a keyword search, or bulk leech like a madman, it's quick and easy