THIS is the page I will keep updated with the list of all the works by Naruko Hanaharu that I share on HentaiRules. A common misspelling of his name is Naruco Hanaharu.

Naruko Hanaharu draws great teens full of desire, looking innocent but accepting anything… That's quite a unique style and the fact there are many color drawings by him makes him even more appreciable. His Kairakuten Nene story has a great scenario too

Naruko Hanaharu is part of the Uchuu Ryokou Kyoukai (宇宙旅行協会) circle, also known as STS.
---

BIG pack of 20 short Full Color hentai works [English, Full Color, 269 pictures], by various artists
By Naruko Hanaharu:
Ubu-Chu [15 pictures]
Lick Me Pussycat [7 pictures]
–

Distance Between The Two [English]
–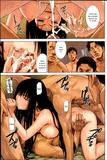 Kairakuten Nene [English, 151 pictures]
–

Namadashi Generation [English, Full Color]
–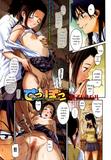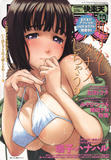 Pack of 14 English-translated short full color works
This pack contains : Yukata De Pon, Bitch, Boy or Chicken, Chin Kame, Class Maid, Deboko Roughness, Elevator Action, Erotic Kid Erotic Chair, Futon Mania Club, Resort Lover, Sisters Power, The Couple and Try Angle.
–

Pack of 4 short Full-Color works [English]
Contains: Hasande Ja Mane-san (Let Your Cunt Cheer Me Up)
– Love, Breast Milk, and Yamada's Juices
– Parasol Erotic Summer Parallel Beach
– Secret Love Affair
–