THIS is the page I will update with the list of all the works by Yuki Yanagi that I share on Hentairules.

Yuki Yanagi means "schoolgirls having sex", for a fast summary

Extra miniskirts, wonderful pointed tits that would make a saint say "goodbye" to god in exchange for a titfuck, falsely innocent candid faces hiding lascive souls, very hardcore scenes… No point in hiding this is exactly to my tastes

Incest, MILFs and school nurses can also be part of the game.
–
 
Milk Mama [English, Re-Scan, Uncensored US version, 191 pictures]
–

Council Of Carnality Unlimited [English, 195 pictures]
–

Ero Tsuma [English, Incest, 210 pictures]
–

Shikatte Futago Shimai ("Scold Me Twin Sisters") [English, 204 pictures]
–

Imouto No Ana [English, 200 pictures]
The chapters 1-2 are uncensored, I made it

–
–

Chun-Li San H De Komaru [English]
–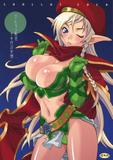 Alleyne's Millenial Fuck [English]
–

Mayu Sensei H De Komaru 1-6 [English, Complete]
–

BIG pack of 7 works by Yuki Yanagi [English, 257 pictures]
The titles of these 7 works are : Bitch Time, Double Princesses (Uncensored), Iroha Gohoushi, Yukiyanagi No Hon 13, Yukiyanagi No Hon 16, Yukiyanagi No Hon 18, and Yukiyanagi No Hon 23.
–

Yukiyanagi No Hon 40 [English]
–

Ojou-Sama Tokkyuu ("Lady Express") [English]
This is a 3 chapters story, and I'm only 90% certain it is complete – just being honest

–

Female Warrior And The End Of The World [English]
–

Miniskirt Alliance [English, 167 pictures]
–

Yukiyanagi No Hon 27 [English]
–

Pack of 2 [English] wincest works
– Cry-Baby Sister, and
– Milking My Older Sister
–
–

Yukiyanagi No Hon 31 Majo To Reiyaku [English]
–

Yukiyanago No Hon 42 [English]
Hello! This post is getting on years, so here's a friendly mention... If all the links are dead, you may try using
THE HENTAIRULES GIGATORRENT
to grab the file you want. You can just pick the stuff you need, it's quick and easy