THIS is the page I will update with the list of all the works by Kikkawa Kabao that I share on Hentairules.
Kikkawa Kabao is one of those so rare hentai artists creating mangas in which the scenario is good and amusing, where the important thing isn't only the sex scenes. With most hentai stories (for instance with 99% of the sister incest stories ¬_¬), there is no story or it has nothing original or funny. Not with Kikkawa Kabao

Graphically, the artist excels at representing blonde teens, while the scenarios are always hilarious.
–

Hakkutsu Oppai Daijiten [English, 199 pictures]
Do NOT miss the "bougen honey" chapter starting page 86, that's the second-best most hilarious hentai story I have EVER read. Only the volume 3 of Yuria 100 Shiki is funnier, and it's a close shave.
–

Panicle Chronicle [English, 202 pictures]
–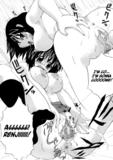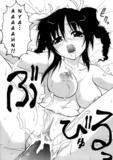 Pack of 6 various works by Kikkawa Kabao [English, 99 pictures]
This is : Mama's Gift 1, Mama's Gift 2, Santa X Santa, Scheming Mother March, You're the Sukeban and You've Got Mail.
–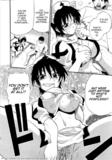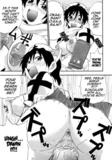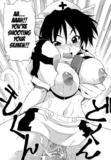 Uncensored version of Scheming Mother March [English]
–

A Bright Family Planning [English, Incest]
–

Uncensored version of Mama's Gift [English]
–
–
Of course, if you know of other works by Kikkawa Kabao, I'll be very interested, feel free to share the links in a comment