THIS is the page I will update with the list of all the works by Tuna Empire (also known as Maguro Teikoku) that I share on Hentairules.
Tuna Empire's style is excessively hardcore. All girls in his comics enjoy groupsex, anal sex, double penetrations, need no foreplay and enjoy a powerful orgasm 0.65 nanoseconds after a dick enters any or their holes. All girls are, basically, mentally dead pieces of meat used as fuck holes by all male living creatures passing around. I can't say I'm a huge fan of it, and that's sad, because the drawing style is great, neat and incredibly hardcore.
Here are the covers of all the works I share by Tuna Empire, the links to the pages where I share it come just after.
—

Viva Freedom [English, HILARIOUS, 200 pictures]
–

Dorei Tsuma ("Slave Wife") [English, 232 pictures]
–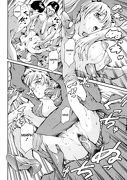 The Spirit Of Capitalism [English, 150 pictures], by Tuna Empire
–

After School Sex Slave Club [English, Uncensored, 198 pictures], by Tuna Empire
–

After School Sex Slave Club Second Lesson [English, 191 pictures]
–

Houkago Dorei Club +1 ("After-School Sex Slave Club +1") [English, 203 pictures]
–

Island Volume 1 [English, 186 pictures]
–
–

Family Circumstances CFE [English]
–

Pack of 2 works [English]
– Sotsugyou
– Nasty Pair
–

After School Sex Slave –
Houkago Dorei Kurabu +1 – Takahashi Hiromi, take 2 [English]
–

Every Day Is wonderful [English]
–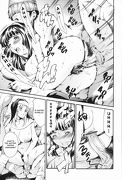 Pack of 2 works [English]
– Charity
– Maintenance
–
–

A pack of 3 works [English]
– After School Sex Slave Club Plus 1 Ito Sanae Take 2,
– After School Sex Slave Club Sakurai Tomoko's Valentine's Day,
– Bittersweet
–

After School Sex Slave Club : Tsudanuma Satomi [English]
–
–
–

HUGE pack of hentai mangas by Tuna Empire
March 2015 update : this pack has been cropped and updated with a chainsaw, as most of its contents are now obsolete and available elsewhere. What remains and is valid in this pack is :
– Family Circumstances (190 pictures, English version)
– Family Circumstances (Spanish version)
– Die Wissenschast die Jungensellen (Japanese version)
– Imonatsu (Japanese version)
– Shiri Chichi (Japanese version)
– Hatsu Date (Japanese version)
– Minna To Issho (Japanese version)
–
–

A chapter from Imonatsu [English, incest]
–

Family Circumstances Event Chapter [English]
–

Derenuki volumes 1-2 [English]
–

Derenuki 2 [English, Colorized version]
–
–
–

Ren + Rengoku [English], a pack of 2 works
–

Rengoku Gakuen Choukyou ("Rengoku School Discipline") [English]
–

Kinuyo-chan To LoveHo [English]
("Love Hotel with Kinuyo-chan")