THIS is the page I will update with the list of all the works by Studio Katsudon that I share on Hentairules.
I keep a weak spot for Studio Katsudon, who has been releasing quality hentai since my very first days into hentai, chosing positive popular and cheerful heroines having great consented sex. Nearly all Studio Katsudon's drawings are softcore, and yet, these happy active girls in sex are always a brilliant memory, with every new release

Here are the covers of the works by Studio Katsdudon shared on hentairules, next are the links to the gallery and download pages :
–
 
Imasara Dirty Pair Collection [English, 180 pictures]
(collection of short Dirty Pair doujinshi)
–

Kanojo De Ippai volumes 1-2-3 [English, 651 pictures]
(the series is complete)
–

Katakute Futokute Atsui No O [English, 198 pictures]
("That Thick, Hard Heat")
–

Nobunaga Sama Datte Are Shitai [English]
–

I'd Like To Realize My Long-Cherished Desire [English]
–

Tail Chaser, volumes 1-2-3 [English, 615 pictures], by Johji Manabe
–

Ring X Mama volumes 1-5 REPACKED TOGETHER [English, 1199 pictures]
After serious reconsideration, I removed the individual links to the single Ring X Mama pages, to remove clutter and avoid confusion.
You can still find the single volumes, should you need them, with a simple search for "Ring X Mama" (WITH the double quotes). Me, I prefer it that way, the post above contains all the links, gallery and zips.
–

Kemonotachi No Bansan 1 [English]
–

Kemono-tachi No Bansan 3 [English, Uncensored version]
–
–

Very Delightful Beast Girls H [English, 98 pictures]
–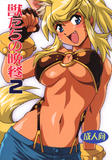 Magipoka hentai doujin [English], of unknown title
–

Working Official Disqualification [English]
–

Plug Suit Fetish 1-2-3-4-4.75-6-Extra [English and Japanese], Evangelion hentai doujinshi
–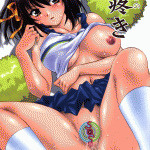 Haruhi's Ache [English], Suzumiya Haruhi hentai doujin
–

Swimwear Kingdom, by Studio Katsudon [English], Kenkou Zenrakei Suieibu Umisho doujin
–

All Characters Book [English], Vandread doujin
–

Barnette Book [English], Vandread doujin
–

Dear My Ushichichi [English, 182 pictures]
–

Makunouchi Deluxe volume 1 [English, 238 pictures]
–

Makunouchi Deluxe volume 2 [English, 231 pictures]
–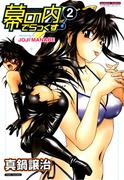 Makunouchi Deluxe volumes 1-2-3 [English, 699 pictures]
–

Full Of Yoko volumes 1-2 [English]
+ a repack with the volumes 1 & 2 together
–

Chapter 9 of Shinzui volume 6 [English]
–

3-works pack : Lum Chijou + Lum Don+ Lum Mousou [English]
–
–