THIS is the page I will update with the list of all the works by Amatarou that I share on HentaiRules.
Amatarou's girls have wonderful plentiful tits, almost often used for quality tittyfucks. Not only that, they also have great body, with generous hips, not too thin as so many other artists regrettably prefer to draw girls. The scenarios are never too serious, they end well and the girls are never forced. They're always enjoying the sex and climaxing. (Isn't it sad, that I feel it is useful to state these last points ?). There are also, in the Lesson To You series, the best sticky bulging panties I ever saw, or almost.
Here are the covers of the works by Amatarou shared on HentaiRules, next are the links to the gallery and download pages.
Keep on scrolling down, there are MANY covers to show before we can proceed to the real links list

---
Amatarou has – had – a COMPLETE pack!
If you'd like to download everything at once, you can do so here~
However, look at the date : yep, this pack is now obsolete, stuff has been published after I made it.
I'll update it, some day, if you bugger me enough to motivate me


It can still serve as a good starting point

–
Notes :
– If you're looking for Memory, The Bitter Chance and The Sweet Chance, they are all now part of the Flower tank.
– If you're looking for A Dependable Girl ("Yareba Dekiruko") and Yell, they are now part of the Lesson to You tank.
– If you're looking for Ayane Of The Hot Spring Inn and A Dream For Two ("Futari no Yumi"), they are now part of the Parade! tank.
– If you're looking for Confession Warnings and Brocom!, they are now part of the Happiness! tank.
– If you're look for A Sign That Blooms In Wildness, Mahiru's Nap, Nee-san To Boku 1-2+3.5 (but not 3 and 4), Oasis, Project Big Sister ("Aneki Keikaku") and Recreation Plan, they are now part of the Daisy! tank.
–

Daisy [English, 216 pictures, Uncensored]
–

Flower [English, 206 pictures]
–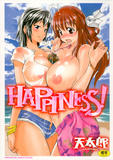 Happiness [English, 196 pictures]
Note : this is a version I seriously updated manually, you'd best open the page to see the list of the big changes I made.
–

Lesson To You [English, 218 pictures]
This is the new version made with TANK scans
–
–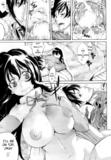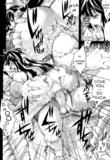 Nee-San To Boku 1-4 [English]
The Nee-San To Boku series parts 1, 2 and 3.5 (NOT 3 and 4) are also available in Daisy.
–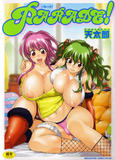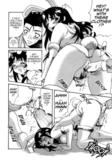 Parade [English, 199 pictures]
–

Reverie Of Happiness [English]
–

Love And Peach chapters 1-4 [English, Complete]
–

Melody [English, 210 pictures]
Hello! This post is getting on years, so here's a friendly mention... If all the links are dead, you may try using
THE HENTAIRULES GIGATORRENT
to grab the file you want. You can just pick the stuff you need, it's quick and easy