THIS is the page I will update with the list of all the works by Suehirogari that I share on Hentairules.
Suehirogari has a very delicate and subtile drawing style, with gentle details drawn in soft gray nuances (I often wondered if that wasn't a girl, actually). Two themes prevail in the mangas by Suehirogari, exhibitionism and soft consented domination, but never physical violence)… Another side of Suehirogari's style is lolicon, but I'm not planning to share it, you'll only find on hentairules works by Suehirogari involving older girls.
Here are the covers of the works by Suehirogari shared on hentairules, and below them are the links to the gallery and download pages.
–

Tag [English, 212 pictures]
(This is the 2021 decensored and re-scanlated version.)
–

Hana No iro ("Color Of Flowers") [English, 226 pictures]
–

Kumo No Michi [English, 210 pictures]
–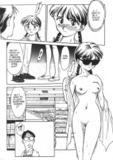 Sexhibition [English, High-quality re-scan, 186 pictures]
–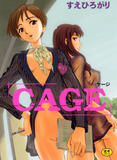 Cage volume 1 [English, 203 pictures]
–

Cage volume 2 [English, 208 pictures]
–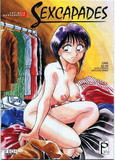 Sexcapades [English, 233 pictures]
–
–

Orunito volumes 1-2 [English, 191 pictures]
–