THIS is the page I will update with the list of all the works by Haruki that I share on Hentairules.
Haruki has old-school extremely realistic and cute drawings. Words can't express how agreable they are for the eye, just see for yourselves

Here are the covers of the works by Haruki shared on hentairules, and below them are the links to the gallery and download pages.
–

Hishoka Drop volume 1 [English, 247 pictures]
–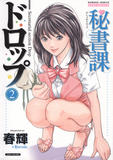 Hishoka Drop volume 2 [English, 216 pictures]
–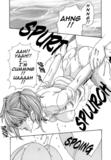 Hishoka Drop volume 3 [English, 205 pictures]
–

Hishoka Drop Mix [English, 203 pictures]
–

Sense Volume 1 [English, 227 pictures]
–

Sense Volume 2 [English, 182 pictures]
–

Houkago Drop [English, 101 pictures, Full Color]
–

Kisei Juii Suzune volume 1 [English, 233 pictures]
("Parasite Doctor Suzune")
–

Kisei Juii Suzune Volume 2 [English, 191 pictures]
–

Kisei Juui Suzune Volume 3 [English, 210 pictures]
–

Kisei Juui Suzune Volume 5 [English, 191 pictures]
–

Sports High [English, 221 pictures]
–

Hajimete No Sense [English, 402 pictures]
–