THIS is the page I will update with the list of all the works by Sasagawa Hayashi that I share on Hentairules.
Sasagawa Hayashi has exceedingly good drawings, with delicate faces, splendid slender female bodies, with several realistic erotic details. Nice detail : he usually draws cute male guys too, this is very rare. And on top of all, in most cases, his scenarii are really worth something, with depth, with adult feelings, this too is very rare and worth the highest praise !
Here are the covers of the works by Sasagawa Hayashi shared on hentairules, and below them are the links to the gallery and download pages.
–

Virginal Communication [English, 221 pictures]
–

Koi Koku [English, 220 pictures]
–

Zutto Isshoni chapters 1-6 [English]
This manga contains works previously released as standalone stories :
– Debauchery The Yamato Nadeshiko School Fair
– Honeymoon
– First Love
– After School Boob Club
– Hitomi's Cherry Red Lips
–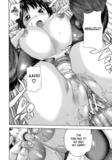 Let's Practice [English]
–
–