THIS is the page I will update with the list of all the works by Yasui Riosuke that I share on Hentairules. The artist also uses another pen name  : Goromenz, for his doujinshi (parodies of existing works, as opposed to mangas, original creations).
Let's be very frank : when Yasui Riosuke's drawings are detailed and only a little censored, they're fucking great. But sometimes they'll be beyond censorship, with a full removal of every single pixel even starting to draw near the pubis zone, and at this point, the drawings totally suck. That's a huge contrast, I know. Graphically, it's simple : huge tits in original mangas, and cute faces over various bodies for the doujinshi.
Here are the covers of the works by Yasui Riosuke / Goromenz shared on hentairules, and below them are the links to the gallery and download pages.
–

Bust To Bust [English, 204 pictures]
–

Kyon Wa No Kanojo Na No Ka [English]
–

Luna To Asobou volumes 1-2 [English]
–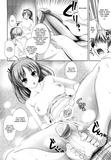 Uncensored version of Shocking Pink [English, 248 pictures]
–

Pumpkin Jam [English, Uncensored]
–
–

Pack of 6 doujinshi by Goromenz [English]
This pack contains : Drag And Drop, Manatsu No Yoru No Yume No Mata Yume No Mata Yume, Suipopo, Tengoku No Onii-Chan He, Uesugi Danjou Shouhitsu Kenshin, and Yamato Nadeshiko Shichihenge Version 2.
–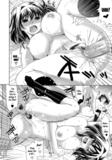 Let's Fall In Love Like In An Ero-Manga [English, 195 pictures]
–
–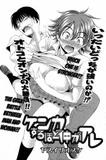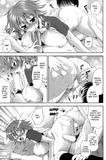 Kenka Suruhodo Nakaga Are [English]
–
–
–
–
–

A School Where Love is Unnecessary [English, 230 pictures]
(In Japanese: "Renai Fuyou Gakuha")
–
–
–
–
–

Traumerei 1st – 2nd – 3rd Stage [English, 71 pictures]
–

Traumerei 4th Stage [English]
(+ a repack of the stages 1-2-3-4)
–
–
Hello! This post is getting on years, so here's a friendly mention... If all the links are dead, you may try using
THE HENTAIRULES GIGATORRENT
to grab the file you want. You can just pick the stuff you need, it's quick and easy