THIS is the page I will update with the list of all the works by Nekoi Mie that I share on HentaiRules.
Nekoi Mie, whom is also part of the circle Manga Super and sometimes has his named spelled "Nekoi Mii", has a style I appreciate a lot. His drawings, despite staying hentai, are much more realistic than the average. You'll see heavy tits sometimes looking more pulled by gravity than antigravity (while the average hentai tit must be filled with helium, I see no other explanation), beautiful faces concentrated on pleasure… A pleasure to read, really

Here are the covers of the works by Nekoi Mie shared on HentaiRules, and below them are the links to the gallery and download pages.
---

Black And White [English] (Bakemonogatari hentai doujinshi)
–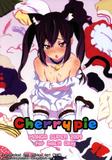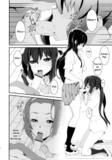 Cherry Pie [English] (K-On! hentai doujinshi)
–

Crazy 4 You [English] (Panty & Stocking with Garterbelt hentai doujinshi)
–

Honey X Honey [English] (Idolmaster hentai doujinshi)
–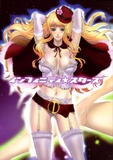 Infinity Stars [English] (Macross Frontier hentai doujinshi)
–

Kasumi Chanco 360 [English] (Dead or Alive hentai doujinshi)
–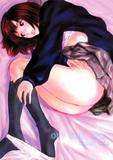 Oh ! Big Sexy ! + Oh ! Oh ! Big Sexy! (FLCL hentai doujinshi)
–

Pack of 5 works by Manga Super [English]
This pack contains 3 short full-color sets (Attention Please, Gimme Gimme Shock Treatment, and Combat Ecchu), and 2 Dead or Alive doujinshi (Summer Nude and Baby Dream)
–

Pack of 6 other translated works by Nekoi Mie [English]
These works are : Cat Life J (BLEACH, Death Note, Eyeshield 21), Cat Life , Summer Nude X (Dead or Alive), Digital Love (Breath of Fire, Disgaea, Dragon Quest, Final Fantasy), GainaMix (Cutey Honey, FLCL, Top wo Nerae 2!), and Dobachan Unlimited/Dobashi Gentei (Hatsukoi Limited).
–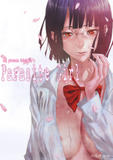 Parasite Girl [English] (Durarara!! hentai doujinshi)
–

Mikipoko [English] (THE iDOLM@STER hentai doujinshi)
–
–
–
–
–

Akogare No Gray-chan No Yowami Ni Tsukekonde, Minna De Doutei O Sotsugyou Sasete Moraimashita [English, Uncensored version]
("Taking Advantage Of Gray-chan Weakness, We Graduated From Our Virginity")