THIS is the page I will update with the list of all the works by Itaba Hiroshi that I share on Hentairules.
The quality of the scenarii will vary, but graphically, this is very good, with close to zero censorship and greatly detailed drawings most of the time. Most of the girls are between 20 and 30 by their looks.
First, the covers. Next (scroll down) comes the real list.
–

Houkago No Kanojo Wa Neburarete Naku [English, 247 pictures]
("My Girlfriend Is Making Lewd Sounds After School")
–

Boku No Daisuki Na Oba-san [English, 207 pictures]
("My Beloved Auntie")
–

Haha To Imouto ("Mother And Younger Sister") [English, 206 pictures]
–

Ane To Kurasu [English, 199 pictures]
("Living with Elder Sister")
–

Imouto To Yatte Shimattashi, Imouto No Tomodachi To Mo Yatte Shimatta [English, 203 pictures]
("I Had Sex With My Sister, And Then I Had Sex With Her Friends")
–
–

Kekkon Ichinenme No Kozukuri Daisakusen [English]
("Grand First Anniversary Pregnancy Plan")
–

Fudoutoku SEX chapter 1 [English]
+ the complete Japanese manga
–

Seifuko To Kanojo To [English, 198 pictures]
–

My Little Sister Can't Be This Ricchan-Like [English]
–
–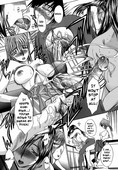 Laboratory Testing Bench [English]
–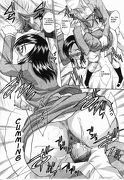 Kiray = Suki ("Hate = Love") chapters 3-4-5 [English]
–
 
No Make Girl [English, 100 pictures], part of Sonna Koto Naiyou
–

Late Marriage Life parts 1-2 [English]
–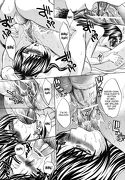 Nettai Ya chapters 1-4 [English]
Note : the chapters 1-2 are uncensored

–

Shinya No Jourenkyaku [English]
–

Little Sister's Wonderful Surprise Visit [English, Uncensored version]
WARNING : this one is a fucken rewrite ! >_<
If I had known first, I wouldn't even had shared it

 –

Tanima De Obenkyo ("Study With Cleavage") [English]
–

Kaki Koushuu De ("Summer Training") [English]
–
–

Two Mothers [English, 171 pictures]
This is the main arc of the Haha Futari tank, that isn't shared yet as some of it isn't translated yet.
–