THIS is the page I will update with the list of all the works by Jamming that I share on HentaiRules. Sometimes his name is (incorrectly) spelled "Jaming", and he's in the "J's Style" doujinshi circle.
Jamming has a very characteristic drawing style, implying HUGE tits, long legs, old-school wide shiny eyes and a certain lack of respect for body proportions, more accentuated in his older works. The scenario will vary from fucked up to well thought out, ranging between NTR to happy lovey sex. Let's just say the average and most usual scenes feature happy sex without love.
First, the covers. Next (scroll down) comes the real list.
---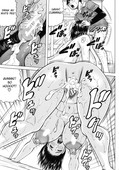 Hatsujou Shounen x Shikiyoku Tsuma [English, 185 pictures]
–

Galaxy Songstress Leaked Film [English]
(Macross Frontier hentai doujinshi)
–

Kanzai Toshi 1-5 [English, Complete, 203 pictures]
–

Sensei Ni Dashitee [English, 217 pictures, Uncensored version!]
("It Ejaculates In The Teacher")
–

Kankogujima [English, 218 pictures]
–

Knockout Satsuki Sensei [English, 165 pictures]
–

Leave It To Sis [English, 183 pictures]
–

Mesuniezuma Sacrifice [English, 191 pictures]
–

My Lover Is The Girl Next Door [English, 223 pictures]
–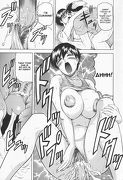 Step Mother Taste Is Only Natural [English, 170 pictures]
–

Tames [English, 224 pictures]
Note : the final chapter of the manga is UNCENSORED

–

Une Veuve De La Maison chapters 1-4 [English]
("Meijokukan no Miboujin")
–