THIS is the page I will update with the list of all the works by Studio Tiamat that I share on Hentairules.
The artist behind this pen name mixes humour (not a ton, but enough to keep us entertained and want to read more), good happy sex, and cute girls with fine faces and slightly plump bodies. I hope to read, some day, a non-doujin original creation by this artist !
Here are the covers of the works by Studio Tiamat shared on hentairules, and below them are the links to the gallery and download pages.
–

Break Blue Ragna-Lock [English]
–

Break Blue Eizen Maiden [English]
–
–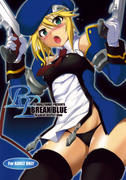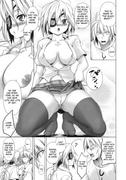 Two-works pack : Break Blue + Break Blue CS [English]
–

Shinku's Romantic Traveler's Journal [English]
This one is a Jojo's Bizarre Adventure doujin ! o_O
–
–

BreakBlue Stray Cat Extend [English]
–
–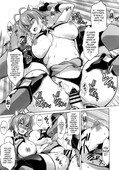 Break Blue Marron Sparring volume 1 [English]
–

Break Blue Marron Sparring Volume 2 [English]
–

Pack of 2 works, Break Blue: Blood Edge + Lust Bullet [English]
–

Break Blue Home Coming [English]
–

Break Blue X Marriage [English]
Hello! This post is getting on years, so here's a friendly mention... If all the links are dead, you may try using
THE HENTAIRULES GIGATORRENT
to grab the file you want. You can just pick the stuff you need, it's quick and easy