THIS is the page I will update with the list of all the works by Hyocorou that I share on HentaiRules.
He is part of the Hyoco Road (or Michi / ????) circle. He also romanized his name as "Hyocolord" once.
Hyocorou draws happy sex "over the top". The artist nicely handles his drawing pencil, why stick to boring drawings ? Expect humor and funnily exaggerated drawings

Here are the covers of the works by Hyocorou shared on HentaiRules, and below them are the links to the gallery and download pages.
---

Absolute Kirino Territory [English]
(Ore no Imoto ga Konna ni Kawaii Wake ga Nai hentai doujinshi)
–

Youkoso Chou Sendai Tokku [English]
–

Absolute Kirino Territory Volume 2 [English]
Servant Game [English]
(yeah, this is a pack of 2 works)
–

Amenochi Shizuku (Uncensored version)
–
–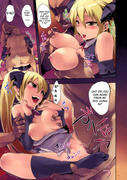 Dream Color [English, Full Color, Uncensored] (Dream C Club hentai doujinshi)
–
–

Hidden Dovey [English, Uncensored]
–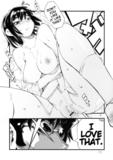 It's Love At First Sight [English] (Yotsuba&! hentai doujinshi)
–

Pack of 5 adorable vanilla works [English]
– Childhood Friend Trap (that one was released today)
– Dinner Between The Flower And The Pig
– Lover Delivery Service
– Together (Uncensored version!)
– Who's Riding The Love Train (Uncensored version!)
–
 
Pack of 2 works [English]
– Moustache Of A White Doll
– Drill 120%
–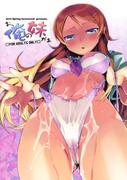 M-my Younger Sister Is… Volumes 1-2-3-3.5-4 [English]
(Ore no Imoto ga Konna ni Kawaii Wake ga Nai hentai doujinshi)
–

Kakushi Dere Episodes 1-2 (English subs)
–

Koiseyo Megane ("Love Spectacles") [English]
–
–

Mayuyuu No Housoku ("Mayuyu's Laws") [English]
–
–
–