THIS is the page I will update with the list of all the works by O.RI. that I share on Hentairules.
O.RI, this is strange, unusual stuff, I tell you. The scenarii are usually happy brainless sex, but graphically, the artist likes pubeless bodies and is playing with censorship, trying to avoid it by avoiding occasions to have to create explicit representations of the genitalia zones, only half-representing them… I can't say I adore it, but well, if you like it, I won't blame you either

Here are the covers of the works by O.RI shared on hentairules, and below them are the links to the gallery and download pages.
–

White Angel [English, 196 pictures]
–

Family Play [English, 238 pictures]
–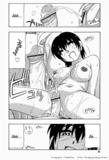 Harem Castle [English, 220 pictures]
–

Minna No Oneesan [English, 189 pictures]
–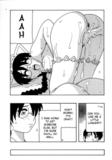 Maid Club [English, 169 pictures]
–

Shippuudotou No Mankenbu [English, 259 pictures]
Hello! This post is getting on years, so here's a friendly mention... If all the links are dead, you may try using
THE HENTAIRULES GIGATORRENT
to grab the file you want. You can just pick the stuff you need, it's quick and easy