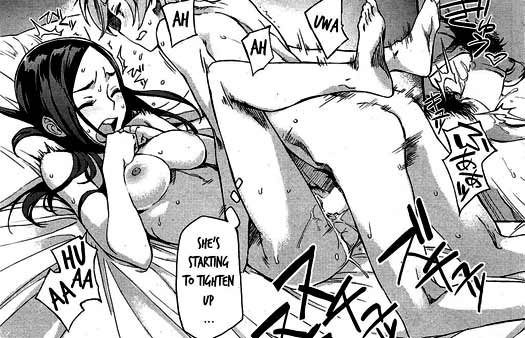 Minato Fumi is a GREAT artist, and chance is I could create a repack with several of his works instead of just one, enjoy !

These 4 works are :
– I Have A Favor to Ask Senpai
– Konna Koneko Irukana
– Lovely Neighbor Stay Overnight
(all 3 short storyline-free full-color works, happy humorous sex)
– Private Standard
(a cute and "full of WAFF" story about two shy virgins losing their cherry in an awesome manner, happy sex with love and mutual care for the partner's optimal experience)
Credits and HUGE thanks are for Edmx, Phantom Renegade, Neko Arcueid Brunestud, Darko, Tech, Yuki, Dask, Pennington (who wrote a very intelligent and spot-on critique against hentai cliché stories in the credits of Lovely Neighbor Stay Overnight, if you've got time, please, read it, I'd have just added that hentai isn't only art but also about proving relieving facilities to a precise audience), from Genesis and Trinity translation teams

By Minato Fumi, I also share: A Borrowed Thing (Uncensored version!), Chiisana Kuma + Big Teddy Bear, a pack of 3 works (Don't Touch Me + Gekkeisyou + The Look Of Love), Haruko-san No Naka, Rape-Worthy (belonging to a big pack of short full color works from various artists), Sweet 10 (it's not loli, pervs !), Runawy Cousin, Until We Meet Again + Warm Bonds, One Play and Charming + Docchi Docchi Which Is My Boyfriend.
Open the Complete Pictures Gallery (or the backup gallery)
Or you can also use the Alternative :
Zip Mirror #1 – or – Zip Mirror #2 – or – Zip Mirror #3