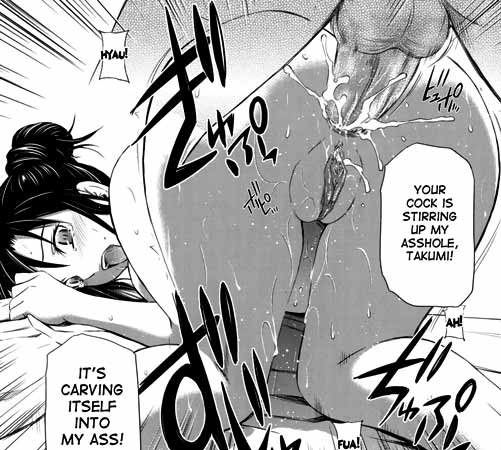 Well, hello everyone, I'm back from my last holidays of the year, I hope you had a great summer too !

As for this share ? –> Nice


Here is a full manga, full of great sex, displaying five girls, of highschool age or young adults, having great uncomplicated sex with their lovers (either classmates or relatives). The drawings are done with real talent, without fucked up details, and the censorship is hardly noticeable. Oral, vaginal, anal sex.
(Side note : the page 88 contains a gigantic lie, will you spot it ?)
All in all, those were fine, pleasant materials ! And it was brought to us by my dear Desu, and commissioned by cool people whose names ought to be familiar to you now, Flammz, Darkfire and Job Truniht : thank you very much !

By the same artist, I also share Tottemo Hot Na Chuushinbu (228 pictures, Uncensored, new 2021 version), Koi No Tyunyu (231 pictures), Gokubuto Insert (217 pictures), Share House E Youkoso (201 pictures), Hokenshitsu No Sagara Sensei (203 pictures), Mitsudaku Kanojo (215 pictures), Hotetta Karada O Hitorijime (222 pictures), Momoiro Triangle 1-4 (107 pictures, new 2016 version), Yoi Shimai Series and Ano Toki No Kanojo.
Open the Complete Pictures Gallery
Or you can also use the Alternative :
Zip Mirror #1 – or – Zip Mirror #2