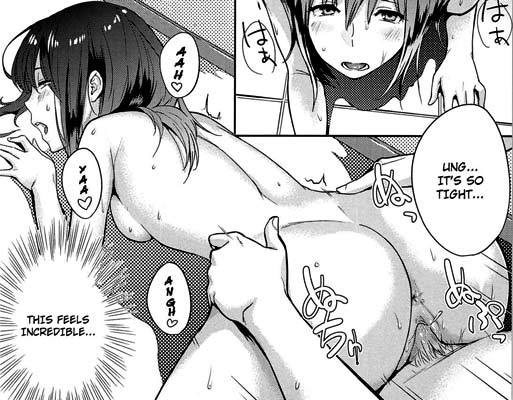 UPDATE : following a moral and soon legal obligation, regarding the Fakku publishing activity and their agreement with the Wani publishing group, I am removing all download links to this from Hentairules.net
Detailed reason : this volume will very soon be published in English by Fakku, so as it is I cannot share it on Hentairules anymore. Sorry guys !
–
To help those trying to maintain a collection, here are the former one-chapter releases using magazine scans that have gotten replaced by this tank and its superior tank scans :
– Please Don't Call Me Nee-san
– Ever Since Then
– House Sitting Plan
– The Promise
– My Next-Door Neighbor Yamasaki-san
– Together Forever
– Becoming Your Cat, however that one is a special case, I'm leaving its zip links. This one is magazine scans, like all the others, however this one has been decensored, so it still holds value of its own.
– Don't Leave Me
– Introvert Little Sister + This Is Very Frustrating.