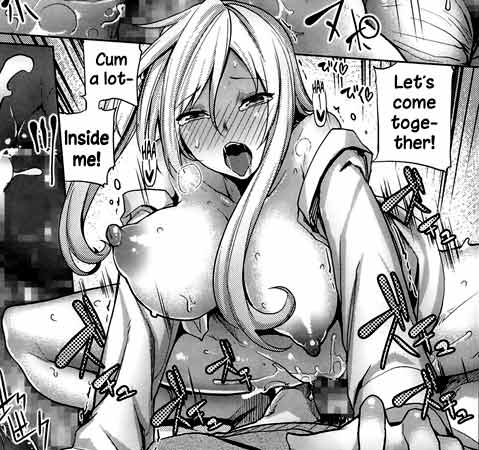 Hentai recipe for happiness: (a) leave behind a shy reserved plain uninterested meganekko. (b) find her two years later on facebook, offer to meet to hang around, and talk about old times, (c) meet a hot babe who confesses she is still in love with you and wants to do things together
Common sense isn't part of the recipe, this is no accident

The story, although cliché, is "efficient", it's simple and pleasant. As for the art, RHA FUCK YEAH, I even forgave the censorship. The girl is cute, furiously blushing, she has big breasts with a unique (and not unnatural, only rare) shape, a ravishing face… that felt good, her face, while giving paizuri, HNNNNG!

Thanks to NecroManCr for this release, I'm grateful

By the same artist, I also share Necchuushou Ni Gochuui O, Kimochii Manman No Tsukurikata, Kore Kara kanojo Wa Suki Dakare, O Atsui Hibi ("Sultry Days"), Nee-san No Attaka Senjutsu, Suteki Na Kanojo, Nemurihime Wa Yume Wo Mitai, Minimum Student Council President, Onatsuma and Scramble Girls 1-3.
Open the Complete Pictures Gallery
Or you can also use the Alternative :
Zip Mirror #1 – or – Zip Mirror #2