This mangaka, use the TakayaKI or Jenoa Cake pen names, is an old favorite of mine. There's something with the drawings, they needn't be detailed, super hardcore or uncensored, to explode with talent and eroticism. I don't think this relies on the stories either, as we have a bit of everything (mostly vanilla, but not only), it's pure, sheer and admirable, drawing skill

I'm listing here everything I share by TakayaKi.
First the covers (be wary: image links may die, and then there might be missing covers here), and then, scroll down, the actual links.
Phiew, it was long to make.  There, now, below, you'll find the full list.
I hope I didn't screw up too much while making this page, I had a shitton of confusion to clear up, obsolete references to remove, checking if many things didn't have a new version or now didn't belong inside something else…
No, look, I'll be honest, I definitely screwed up a bit in the making of this redirection page, not doing it would be impossible for me.
But I only strive to do my honest best, not to achieve perfection, so: deal with it! (⌐■_■)


–

Koiibito Kinenbi [English, 215 pictures, and AWESOME!]
–

Kashima No Tokusei Tehodoki Isshuukan ("Kashima's One Week Basic Training") [English]
–

School Idol Shoot-Off [English, Uncensored version!]
–

Agano No Kozukuri Daisakusen [English]
–

Pack of 2 nice works [English]
– Ware Suzuya Ni Kanpaisu
– Ware Suzuya Ni Kanpaisu
–

Yuri Iro Motion Prelude + Yuri Iro Motion [English]
–

Mecha Shiko Tenshi De Fudeoro Summer [English]
–

Koiibito Kinenbi episodes 1-2 [English subtitles]
–

Pack of 3 RAW (Japanese) scanlations shared on Behalf of Xamayon
These are chapter-long works, from:
– Comicket 82nd Edition
– Comic Hotmilk of august 2012,
– Comic Kairakuten XTC volume 1
(I only give 2 covers, because one of those works has already been translated, and showing its cover would only bring confusin in the present page.)
–

Otonashi-kun To Gyakuro-san [English]
–

A Hanamaru Lucky Day [English]
–

Musunde Hiraite 1-4 [English, Uncensored and AWESOME!]
–

Welcome To Koiito Island [English]
–

Pack of 2 Full-color works [English]
– Cherry Pink Encounter
– To Aru No Casino Bunny Girl
–

Pack of 4 short Full-color works [English]
– Uncrowded Train Molester
– the 3 Holy Night episodes (warning: those 3 now belong in Koiibito Kinenbi)
–

Office Idol Kotori-san [English]
–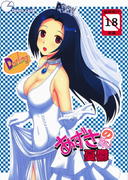 Pack of 11 works by TakayaKI [English]
Warning: most of this post is obsolete, as the contents now belong in larger entities, like Koiibito Kinenbi. But not everything.
I name below the ones that aren't shared elsewhere. Fair warning, chances are strong that I'll do a mistake or two


– Azusa-san No Yuuutsu
– Crotch Clinica
– Our Graduation Experience
– Tadashii OS no Atsukaikata Vol 1
–
–

Takebe-dono Ni H Na Jama O Suru Hon [English]
–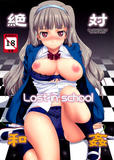 Zettai Wakan ("Lost In School") [English]
–

Pack of 2 works [English]
– Azusa San's Present For You
– Tadashii OS No Atsukaikata 2
–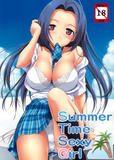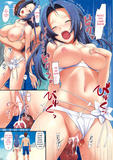 Summer Time Sexy Girl [English]
–

Teitoku Wa Doushite Mo Noshiro To H Ga Shitai [English]
–
–

Doki Doki Community Life chapters 1-3 + EX
–

Hagikaze No Shiawase Morning Call [English]
–

Urakaze Wa Akushu Teitoku Demo Manzara Dewanai [English]
–

Sailor Atago To Sakuranbo [English]
Hello! This post is getting on years, so here's a friendly mention... If all the links are dead, you may try using
THE HENTAIRULES GIGATORRENT
to grab the file you want. You can just pick the stuff you need, it's quick and easy