When you read Inomaru, you know you're going to be confronted to intense hentai.
The drawing style will be impactful and you will feel the mangaka has not been "lazy", you'll be served realistic art with lots of details, even at times the small details like the shape of the belly that doesn't look *that* good – but I feel that having everything, as a package, makes for exceptional drawings, really.
And the stories… On the rare occasion they'll be light-hearted, but most of the times the scenarii will be original, interesting, unusual… Sometimes on the positive side, sometimes on the dark, black side of life, and you'll be left raging like mad, hating some despicable male characters. And yet, almost always, even in the darkest of times, Inomaru's women… they're strong, tough as nails, their spirit doesn't yield – I admired them many times. Still, I'll insist: notice my usage of the "almost" term; these "almost" cases were massive fits of rage and facepalm on my end.
Late update: the mangaka belongs to the circle "High Thrust". But I'll always name his shares as Inomaru, let's keep things simple, shall we?
Here is the page where I list everything I'm sharing by Inomaru, first the covers, and below, the list of the links

Here comes the list of the works by Inomaru shared on hentairules

Midara No Shisen [English, 234 pictures, Tankoubon reedit]
–

Itazura Senyou Hanahira Seitokaichou [English, 222 pictures]
–

Camellia [English, 226 pictures, Uncensored!]
–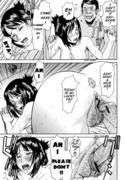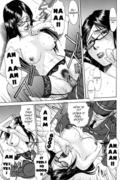 Indecent [English, 198 pictures]
–

Sex Education [English, 209 pictures]
–

Hazukashime [English, 211 pictures]
–

Houkago Chokyo Housoshitsu [English, 218 pictures]
–

Waldstein Academy's Current Headmistress Kumashiro Maya Shocking Debut [English]
–
–
–

Showa No Semi ("Ciccada Of The Showa Era") [English]
–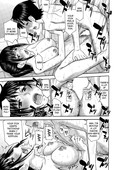 Itoko Shuurai ("Attack On Cousin") [English]
–

Buta Musume No Oshigoto + Mikoto Ippon [English]
–

Mizuki Sensei To Akudou ("Miss Azuki And The Bad Boys") [English]
–

Majo To Kyokon No Etcetera [English]
–
–

Geneki B-Kyuu 1-I Hero Jigoku No Fubuki AV Debut [English]
("Current B-Class Rank 1 Hero Blizzard Of Hell Adult Video Debut")
Hello! This post is getting on years, so here's a friendly mention... If all the links are dead, you may try using
THE HENTAIRULES GIGATORRENT
to grab the file you want. You can just pick the stuff you need, it's quick and easy