In this page, I'll be listing all the works by Takasugi Kou that I share on Hentairules.
If you want MILFs, only a few mangakas emerge from the crown, and Takasugi Kou is one of them. Middle-aged women with splendid bodies, large breasts, either going through humiliation of proud sex galore… We owe this mangaka a plentify and splendid production.
I'm listing first the covers (mandatory warning: some covers might be missing from here, image links die sometimes), and, once you scroll down, the complete list.
Here comes the list of the works by Takasugi Kou shared on hentairules.
–

Mitsu Ni Muragaru Mushi ("Insects That Gathered Around the Honey") [English, 209 pictures]
–

Ureta Karada No Hatsujouki [English, 209 pictures]
–

Mumyou No Uzu [English, 195 pictures]
–

My Mother [English, 211 pictures]
–

Mama To Sensei – Tsukuzuku Onna Genashi [English, 202 pictures, Reedited to TANK scans]
–

Etsuraku No Tobira ("The Door of Sexual Pleasure") [English, Uncensored version, 217 pictures!]
–

Madam Palace [English, 175 pictures]
–

Dream Reality [English, 222 pictures]
–

Leave It To Angel [English, 192 pictures]
–

Immorality Love Hole [English, 213 pictures, Uncensored]
–

Pack of 2 works by Takasugi Kou [English]
– Himitsu Club
– Toying With The Woman Teacher
–

Ingi No Hate volumes 1-2 [English, 353 pictures]
–

Oki Ni Mesu Mama [English, 203 pictures]
–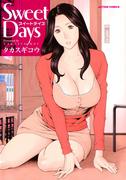 Sweet Days [English, 191 pictures]
–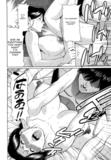 Boku No Suki Na Obasan [English]
–

Abno Madams [English, 191 pictures]
–

Otona O Karakatte Wa Ikemasen [English]
–
–

MM2-Gou [English, 161 pictures]
–

Ketsuen Jyukujo [English, 232 pictures]
–

Cafe E Youkoso ("Welcome To A Cafe") [English, 211 pictures]
 –

Shinmurou Kitan – Mistyhaven [English, Tankoubon version, 197 pictures]
–

Dakkan [English, 114 pictures]
Hello! This post is getting on years, so here's a friendly mention... If all the links are dead, you may try using
THE HENTAIRULES GIGATORRENT
to grab the file you want. You can just pick the stuff you need, it's quick and easy