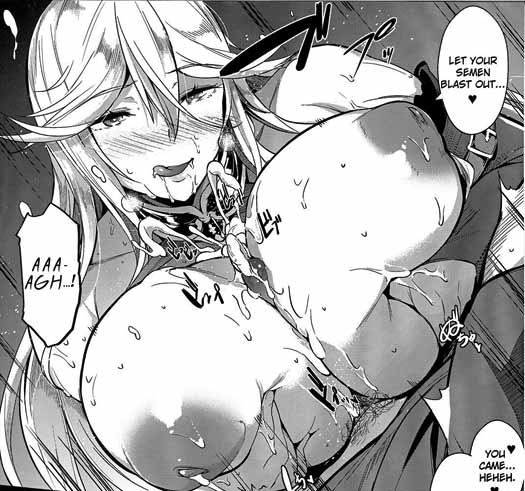 Woah. It's the kind of hentai release that leaves me with a parched throat. When it's intense, good-looking, and it keeps on going longer and longer for more.
The story: the male MC in Granblue Fantasy has been poisoned, his body now produces unreal amount of semen that must be let out for his own good. Yeah. The female crew volunteers to help, and the sorceress Magisa wins the first turn. Tons of sex follow.
And the drawings, rhaaaa they were good. The girl is plump, busty, volumous, spontaneous, hot, arousing, a natural at sex =)
There's been only one WTF note. The stomach pussy


This is a release we owe to JustHereForThePics, thank you dearly

For more, don't miss The list of Kuro No Miki's works on Hentairules!
And now, the download & gallery links
Open the Complete Pictures Gallery
Or you can also use the Alternative:
Zip Mirror #1 – or – Zip Mirror #2
–
Recompressed version incoming!
As of usual when ☑ the archive is quite big for its number of pictures, ☑ it offers a significant gain, ☑ the images are not in damn too high resolution, and ☑ I have enough time to do it, if it may help, I'm offering you a smaller version, in which I recompressed the images.
There should be no loss of quality for the naked eye, only a loss in megabytes.
The zip shrank from 46 MB to 29 MB. Actually, I started with the conviction the size gains would be much better than that. Oh well.
Download links, Zip: Mirror #1 – or – Mirror #2 – or – Mirror #3