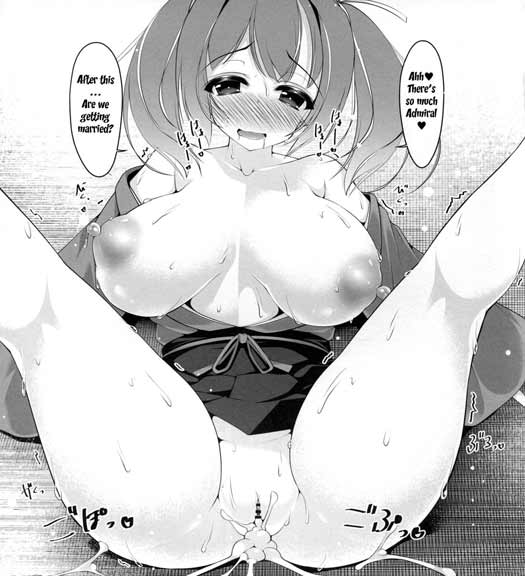 I have gathered two recent releases by the mangaka Ai Kobota. In both cases, these are thick Kantai Collection women having easy, carefree sex, but not without caring and liking their partner. The drawings are, actually, in my opinion, kinda average – but there's a definitive charm in this accumulation of meat, something I can't properly describe has made me love it a lot

Those two releases are:
– Osake Ni Yotta Souryuu To Hitobanjuu (featuring a drunk Souryuu)
– Atago Onee-san Ga Shite Kureru (Atago with a shota Admiral)
Anyway, your call, as always ^^
Thanks to @Manabe_JP for the work

By the same artist, I also share Ecchi Na Tengu No JK Onee-chans and Bitch Na Tengu No Onee-chan To Ikenai Natsuyasumi.
And now, the download & gallery links
Complete pictures galleries:
Osake Ni Yotta Souryuu To Hitobanjuu –
Atago Onee-san Ga Shite Kureru
Download the Free Hentai Manga in a Zip file
(25 MB, 38 pictures, English)

(please, is there a chance you can use the depositfiles link ? That will generate a tiny bonus for me, thank you very much if that's possible for you !


A bonus for you, the coupon '6qdw0f5bsz8o3pmunr8t7u7fvucb1jw6' gives a 10% discount on Depositfiles 6-months and 1-years accounts.)
Or you can also use the Alternative:
Zip Mirror #1 – or – Zip Mirror #2