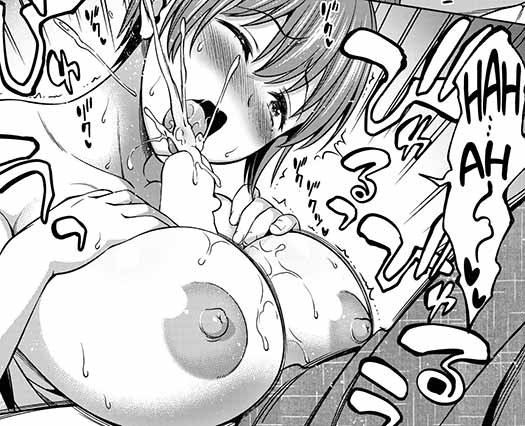 Undiluted vanilla =)
Here is the sequel to Itsu No Ma Ni Ka. The prequel was about becoming lovers, this time there are no awkward or shy moments, the girl SHINES with joy to be be, simply be, and of course, also be in love, here, with the boy she likes, her smiles are a marvel =)
Oh, and there's also paizuri and vaginal sex, yeah, with Asuhiro's wonderful generous drawing style, for all of us meat lovers

Thanks a LOT to NecroManCr for this one ^_^
For MORE, see The list of Asuhiro / Handsome Aniki's works on Hentairules!
And now, the download & gallery links
Complete pictures galleries…
Itsu No Ma Ni Ka – Sorekara No Futari
Download the Free Hentai Manga in a Zip file
(17 MB, 22 pictures, English)

(please, is there a chance you can use the depositfiles link ? That will generate a tiny bonus for me, thank you very much if that's possible for you !


A bonus for you, the coupon '6qdw0f5bsz8o3pmunr8t7u7fvucb1jw6' gives a 10% discount on Depositfiles 6-months and 1-years accounts.)
Or you can also use the Alternative:
Zip Mirror #1 – or – Zip Mirror #2
Hello! This post is getting on years, so here's a friendly mention... If all the links are dead, you may try using
THE HENTAIRULES GIGATORRENT
Pick exclusively a precise file with a keyword search, or bulk leech like a madman, it's quick and easy