In this page, I'll be listing all the works by Kai Hiroyuki that I share on Hentairules.
Kai Hiroyuki's mangas have a certain charm, these are almost always the same kind of women, from blooming teen to glorious young MILFs, and they're deliciously meaty, sometimes even plump, with round faces, smiling, proud to offer quality paizuri and excellent vaginal sex. Somehow, it's making up for not *that* exceptional art with enthusiam and cheerfulness

I'm listing first the covers (mandatory warning: some covers might be missing from here, image links die sometimes), and, once you scroll down, the complete list.
–

Bitch Hi School [English, 200 pictures, Uncensored version]
(don't ask me why it's not "bitch high school", no idea)
–

Love Kachuu ("Lover's Time") [English, 221 pictures]
–

Ane Haha Kankei [English, 214 pictures, Uncensored version]
–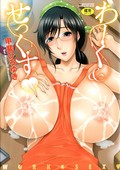 Work And Sex [English, 213 pictures]
–

Boku No Yamanoue-mura Haramase Nikki [English, 229 pictures, Official TANKOUBON scans]
("My Mountain Village Pregnancy Diary")
–

Manatsu No Hanazono [English, 216 pictures]
–

Tomo Haha [English, 213 pictures]
–

Chounyuusai [English, 196 pictures]
–

Amai Sasoi Ni Goyoujin [English]
–
–

Female President's Seductive Interview [English]
–

Ore To Imouto No Nichijou [English]
("The Daily Lives Of My Sister And Me")
–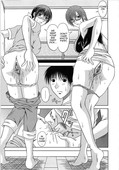 W-Impact [English]
(That one was published under a different pen name: Hiiragi Ruka)
–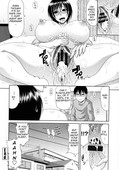 Ashita Wa Juken ("The Exam Is Tomorrow") [English]
–