I'll be listing here the list of the works by Puyocha that I share on Hentairules.
They're not as numerous as other mangaka's works today as I write it, but I wouldn't care, they're intense, delightfully hardcore, and drawn with skill and visible passion. There's crazy intensity in the eyes of the girls, and their generous bodies welcome dick with praisable enthusiasm

I'm listing first the covers (mandatory warning: some covers might be missing from here, image links die sometimes), and, once you scroll down, the complete list.
–

Tengen No Kiku – Mata Itsu No Hi Ka [English]
("Tengen's Chrysanthemum – Let's See Each Other Someday Again")
–

Mika-nee No Tanryoku Shidou [English]
("Mika's Guide To Self-Confidence")
–
–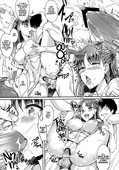 Oideyo! Galko-chan! Galko wa, Mizuryu Kei Land Ni Ikutte Hontou Desu Ka [English]
This is a parody of the Galko-chan series… taking place inside the sexual theme park playing the central role in Mizuryu Kei's Oideyo! series, yep, a hentai parody of an hentai series

–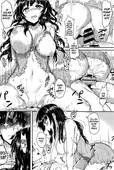 Kimi Iro Omoi [English]
("Feel To Be Dyed In Your Color")
–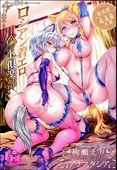 Russian Chaku Ero Pet Club [English]
–
–
–

Koutei No Atarashii Mizugi [English]
("The Emperor's New Swimsuit")