This is the page in which I will list all the works that I share by the mangaka Thomas, also known as Fujiya Honten.
Typically, Thomas' works are made of complications-free happy sex, sometimes as far as vanilla, drawn with godlike-tier skills. The girls have fucking ADORABLE faces, and hardcore, explicit, deliciously crude sex. Let's add a few idiosyncrasies such as very large thigh gaps, I know a few of you guys are pervs for this :3
I'm listing first the covers (mandatory warning: some covers might be missing from here, image links die sometimes), and, once you scroll down, the complete list.
–

Sweet Lip [English, 230 pictures, Uncensored]
–

Honey Syrup [English, 213 pictures]
–

Bunny Mucchan No Muchi Muchi Daisakusen [English]
("Bunny Mucchan's Voluptuous Grand Strategy")
–

Magic Interpretation [English]
–

Pack of 5 [English] works
– A World For You Only,
– Dreams Come True,
– Love Song Sagashite,
– Special Pure Love Training Course Autumn Formation,
– The Great Tipsy Plan
–

Uchi No Maid Ga Ore O Amayakashisugiru [English, Full color]
– A Great Discovery Regarding Genitals [English]
–
–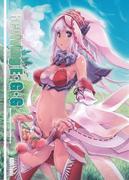 pack of 3 works [English]
– Hunter's Bible
– Kariyuku Mono
– Reviving E.G.G.
–

Kouwan Nagato Heiki Enshuu [English]
–

Mikaze Seigetsu Hizakurige [English]
–
–
–

Pack of 2 works [English]
– Okuchi Ni Koibito
– Who Does This Fragrant Sun Belong To
–
–

Pack of 2 works [English]
– GameAvatars
– Shinjinrui Wa Kochou No Yume Wo Miruka
–

Pack of 3 works [English]
– Don't Say You've Got Me Until You Really Do,
– Exclusive Blend,
– Our Perfume
–

Onee-chan To Guste De SummerVaca Shitai [English, Full color]
–