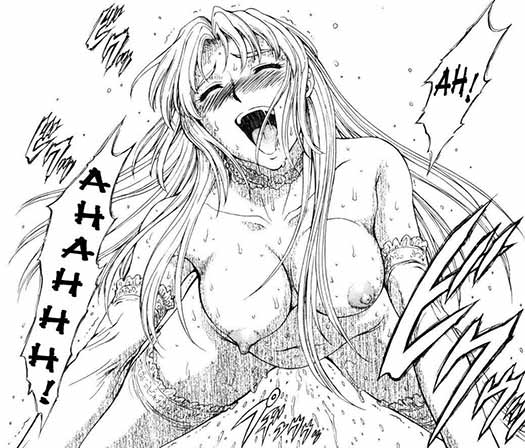 A kind person called Bientaimon has ported to tankoubon scans Dawn Of The Silver Dragon 4. Thanks for this!
The differences would be:
– Larger and/or better images. Before today, the English volume 4 used magazine scans, that were either low res (as low as 1200 px, now it's 1600 px, but TBH some magazine scans were in superior resolution such as 1800 px or 2000 px) and/or in poor quality (blurry, weird colours, less detailed, etc.)
– More contents, we went from 196 pictures to, now, 254 pictures. Basically, more sex, simply.
I'm still not a fan of this series, the scenario sucks big hairy unclean HIV-positive monkey balls. But, eh, a tank's a tank.
I also fixed, when they were broken, the gallery or zip links for the volumes 1-3. Oh, and I retouched the pics of the volume 1, in 2008 I could tolerate shitty scans, but 11 years later I've learnt to batch retouch them to make them look okay in a jiffy.
Enjoy, if you're a fan of mindbreak, domination, rape, pathetic evil keikakus… or simply excellent art with hardly any censorship.
The links:
volume 1 (now retouched) – volume 2 – volume 3 – volume 4 (now in tank scans)