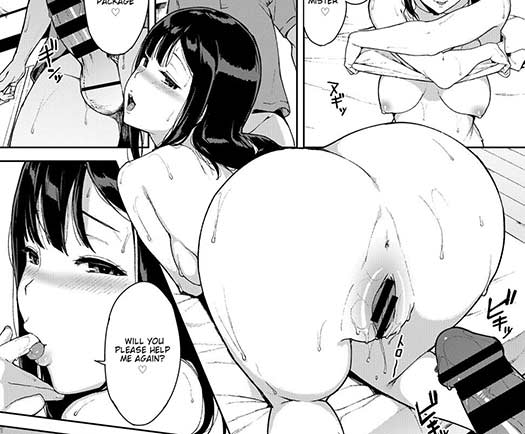 Oweeeeee. This is one of those shares I can NOT summarize. OK, I can tell this is about a woman fucking the delivery guy, allright, but no more than that.
Please simply take my advice: if you love the drawings and you want to fap… Don't make the pleasure last. Let it goooo~~. Come quick.
Don't wait for the two last pages.
Thanks to Nisor for this release, haha.
By the same artist, I also share Kaerimichi Nite and and Rinjin.
And now, the download & gallery links
Open the Complete Pictures Gallery
Or you can also use the Alternative:
Zip Mirror #1 – or – Zip Mirror #2 – or – Zip Mirror #3