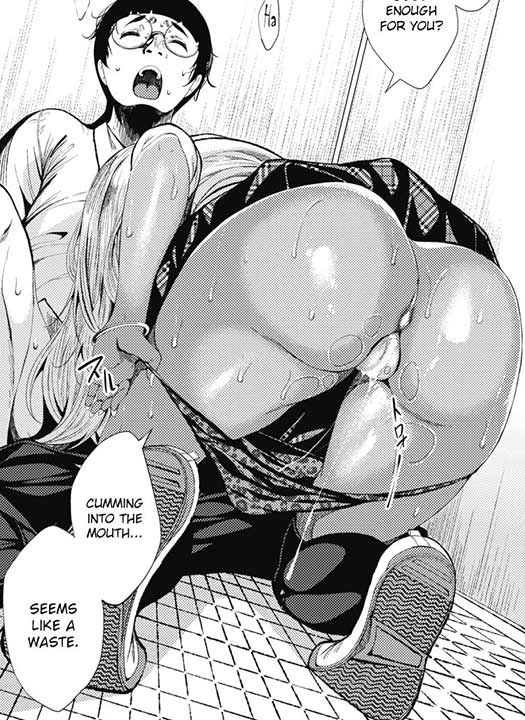 I'm a bit at a loss regarding this manga. Either it's part of a bigger picture, with recurring characters who already experienced things before… or it's an oddly rushed character profile.
The manga starts with a game, a group of gyarus invite the school's otaku to their hangout room, and one of the girl has to serve him sexually, it's her penalty for losing whatever game they were playing. And then, the unlikely (except in the hentai world) happens, although that gyaru has a massive rape fetish (and experience? Not sure), she can't forget the otaku's dick, blah, blah, blah, vanilla ending ┐( ̄ヮ ̄)┌
The girl looked damn great (don't all gyarus do?), and the censorship was a huge pain in, say, half of the panels. In the other half, somehow, the mangaka manages to lessen the damages with smart angle and position picking.
All in all, in my eyes, it's worth it, I hope you'll enjoy it too!
Thanks to CrowKarasu and Selcouth

By the same artist, I also share the infuriating Hiyake Musume to Massaajii Oji-san.
And now, the download & gallery links
Open the Complete Pictures Gallery
Or you can also use the Alternative:
Zip Mirror #1 – or – Zip Mirror #2 – or – Zip Mirror #3