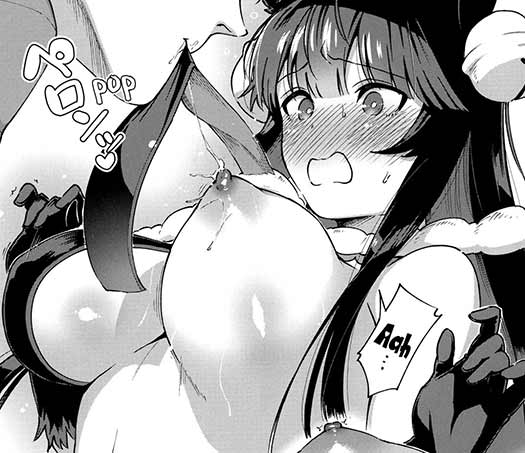 –Update: this is a sequel to Yuel Ga Mizugi Ni Kigaetara

Under other artists' drawing stylus, Yuel (from Granblue Fantasy) is usually represented with a fully adult body, and with a very animalistic, mature, crude side.
Here, it's a change, Yuel looks younger and her behaviour is that of a teenager experiencing her first love: she's shy, embarrassed, thrilled over the simplest sexual things… She was sooooo cute ^____^
So, yeah, basically she's got alone time with Gran and despite looking innocent he's got his game right, etcetera.
I'll let you enjoy the read, have fun with it, and thanks a lot to Aoitenshi, commissioned by (sic) Awkward Mess!

By Herio (circle Haraheridou), to this day, I also share Okatai Onna To Iwanaide, Virgin Chauwa, Tonari No Ayane-san, Yuel Ga Mizugi Ni Kigaetara, Toshoshitsu O Shimete Kara, Moral Hazard, Resort Lover, BeaTRICKs, Yamisuki Pheromone, Kimi To Retry, Bea Ga Mizugi Ni Kigaetara and Oshikake Youko-sama.
And now, the download & gallery links
Open the Complete Pictures Gallery
Or you can also use the Alternative:
Zip Mirror #1 – or – Zip Mirror #2 – or – Zip Mirror #3