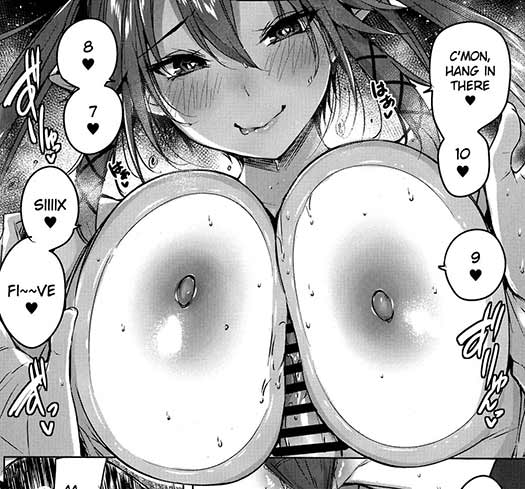 Nice. Here's the 5th Koakuma Setsuko No Himitsu volume, resuming where we left in the volume 4 and adding almost nothing to the scenario (well, a massive pointer was given for the following up, so there's that.)
We're once again shown the highly sexual relationship between a normal male highschooler and his classmate, who became a succubus ("because hentai") and now has massive fun exercising light domination on him, teasing him, adding occasional verbal abuse, and "managing" her ejaculations. The boy likes it after all (let's be frank, when we were teenagers we'd have welcomed anything happening to our dick), but we're nowhere near vanilla.
The drawings are pretty good, splendid breasts, a good paizuri… and, damn, is it over already, were there really only two pages of vaginal sex? It's good hentai, but objectively speaking, it's a relative let down. Still, a good-looking let down, sigh.
Thanks to HikkiDays for this release!

–Update: the present post has become obsolete, follow that link for a larger and more complepte repack!