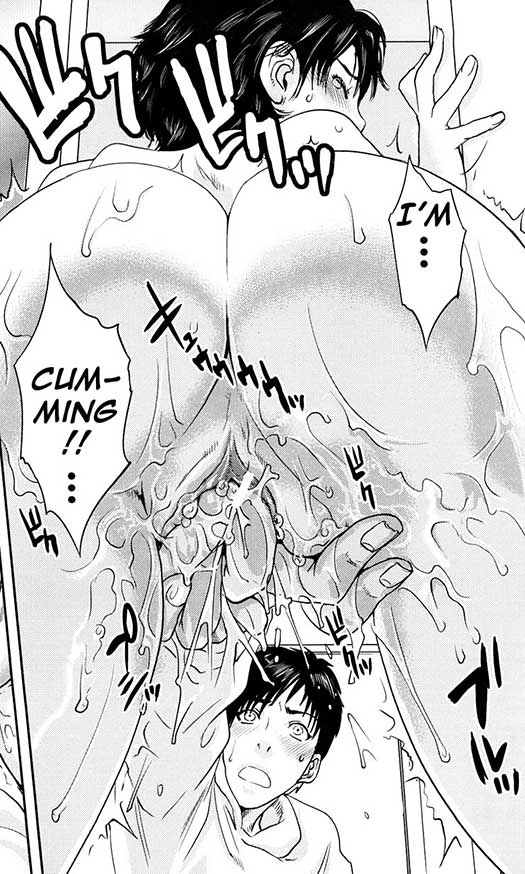 The obligatory clarification: this isn't a complete tank. There IS a tankoubon, called "Incest Taboo", and what we have here is the complete main arc of this tank, the story called "Innocent Incest."
Two consecutive generations of incest won't be much an issue when there are so many humans on Earth. In this version of Hentai Japan, it's no big issue that a brother and sister secretly became lovers, led their lives, and their children, now of age, maintain the tradition and start having sex.
At first, the son thinks he's doing it with his cousin (he had just finished boning the woman he thought was his aunt ┐( ̄ヮ ̄)┌ ), and when explanations follow, it doesn't make much of a change.
The scenario felt weird, but I'm all for sex between a brother and his sister, that's so hot

And in terms of art, that was awesome, as expected of Tohzai. Splendid drawings, very little censorship, beautiful faces, I have zero complaints here


It's been released by Amoskandy, thank you very much!

For plenty more, why don't you see The list of Tohzai's works on Hentairules?

And now, the download & gallery links
Open the Complete Pictures Gallery
Or you can also use the Alternative:
Zip Mirror #1 – or – Zip Mirror #2 – or – Zip Mirror #3