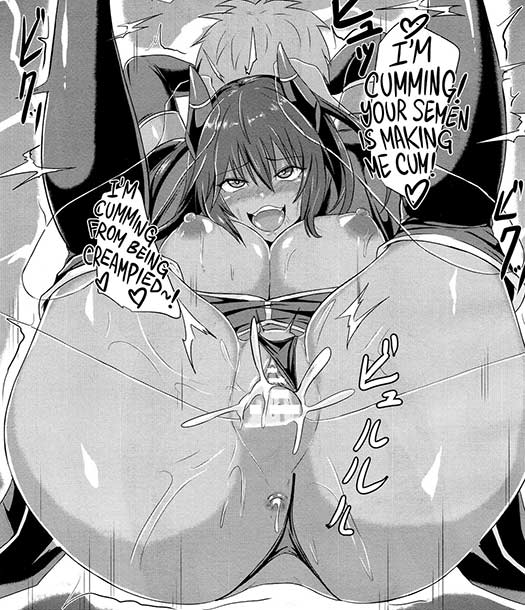 Rather than slay the demon king, why not lay him, right? All it takes is a little gender bender magic, and there you go, you've saved mankind AND you've found the perfect babe, with huge breasts, an hourglass figure, and delicious-looking dark skin ┐( ̄ヮ ̄)┌
Gender bender logic evades common sense, as always, but hey, it's kinda funny and there's plenty of eye-satisfying material, usually not too censored, so I'll roll with it lol.
Release credits are for Espeon and Hennojin's NekoHime, Baran and Phalodite, thank you!

And now, the download & gallery links
Open the Complete Pictures Gallery
Or you can also use the Alternative:
Zip Mirror #1 – or – Zip Mirror #2 – or – Zip Mirror #3
–
Smaller version incoming!
As of usual when ☑ the images are in high enough resolution and ☑ the archive is quite big for its number of pictures, and ☑ it offers a significant gain, and ☑ I have enough time to do it, if it may help, I'm offering you a smaller version, in which I resized the images, here from 3000 px to lower-standard 1600 px resolution.
The zip shrank from 52 MB to 13 MB.
Personally, I prefer it for reading, and it takes less disk space.
Download links, Zip: Mirror #1 – or – Mirror #2 – or – Mirror #3 – or – Mirror #4