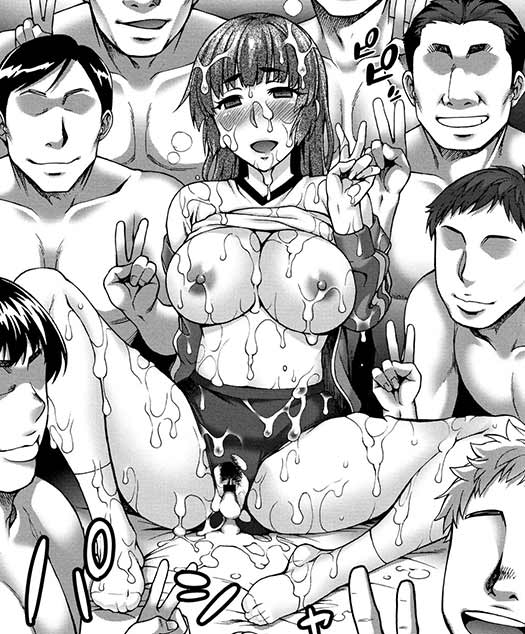 Usually, we have more context to figure things out; not here. Simply, we're explained a former sports club female coach, now married to one of the former members, is prostituting herself, and among her customers, are now the former club members. Basically, this is it ┐( ̄ヮ ̄)┌
It's not maximally romantic (there are blackmail vibes, sigh), to make an understatement, but, ah, well, we've seen worse.
The drawings are hot and nice, Unagimaru style (bonus erojoules if you love thick eyebrows!), it's not too censored, it's a nice read I feel


Thanks to Animefan71109!
(For MORE stuff by this artist, Cf. The list of Unagimaru's works on hentairules)
And now, the download & gallery links
Open the Complete Pictures Gallery
Or you can also use the Alternative:
Zip Mirror #1 – or – Zip Mirror #2 – or – Zip Mirror #3