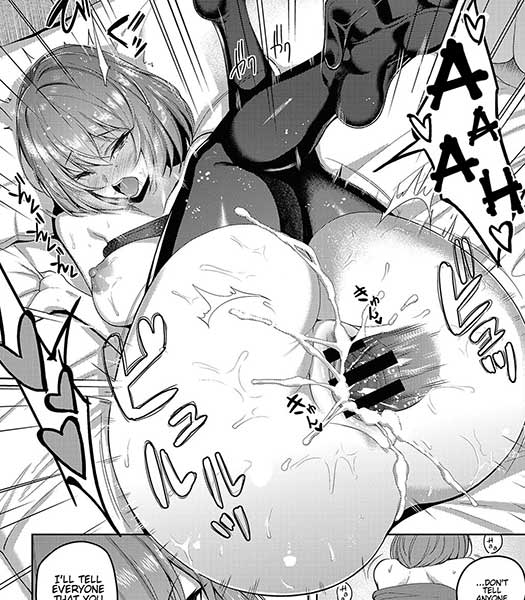 In this share, a slightly bossy girl intrudes upon the flat of a male coworker, under a basic alibi, gets a massage from him, cums under his fingers, and the next day she's back for the real deal, while maintaining a confusing combination of tsundere and "no holds barred, give me the D" attitude ^^;;
It's unusual, this time it's the girl who has a legs fetish: she feels a lot more pleasure when her legs are being stroked during sex ┐( ̄ヮ ̄)┌
The drawings are mostly OK, censorship is mostly bearable, and on top of all, as a thighighs lover, I HAD to share this one


A side note, I allowed myself to retouch the images, grayscaling them and adding, in my biased eyes, significantly better levels.
Thanks a lot to Hentai Doctor!

By the same artist, I also share a pack of 6 works (Juri Play + Kanojo Wa Sukidarake + Karada No Kyorikan + Kimi O Suki Ni Shitai + the uncensored grayscale and colorized versions of Onee-chan Wa Shinpaishou + Tachibana-san No Kakushigoto), Fukigen Na Kanojo, and Koi Wa Amaku Sasayaku.
And now, the download & gallery links
Open the Complete Pictures Gallery
Or you can also use the Alternative:
Zip Mirror #1 – or – Zip Mirror #2 – or – Zip Mirror #3