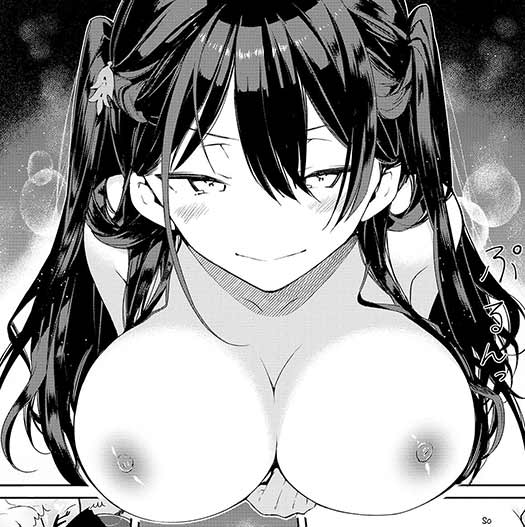 An ojou-sama feels trapped by the obligations born of her social class and family. She pouts, rants, interrupts marriage interviews, and inescapably, in the end, she vents her frustration on her male butler, the only man who cares for her as a person, with whom she's truly herself and speaks what's truly on her mind.
Yes, yes

There was a touching and saddening dimension, the girl isn't so naive to think there is an actual way out of her already written future, but she'll take whatever freedom and escapade she may still grab.
The drawings had an original sensibility, slightly shoujo-style, not "industrially" made (you know, the impression you've seen it a thousand times already and any mangaka could pop a clone of it with a blindfold on his eyes out of sheer force of habit), that was refreshing to read

I believe the scanlation was made by an ehentaier called Here4TheStory, thank you!


He/she also gave a link to buy the Japanese version, if you really loved it you may want to support the artist this way…
And now, the download & gallery links
Open the Complete Pictures Gallery
Or you can also use the Alternative:
Zip Mirror #1 – or – Zip Mirror #2 – or – Zip Mirror #3