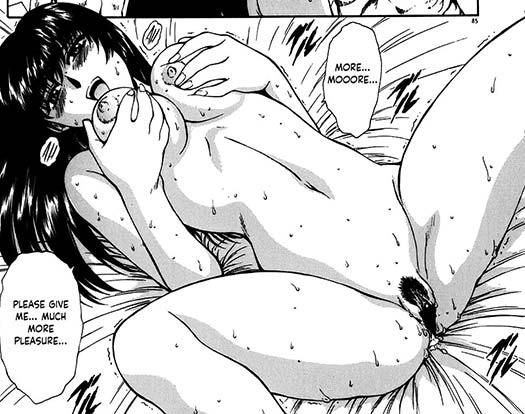 Anonymous and CutegyaruTL, thank you for this, brought us the scanlated version of Mukai Masayoshi's Guilty Sacrifice, and this is right what one could expect from this mangaka.
We're in a fantasy universe with power struggles, a rebellion against a treacherous king, and the manga's events start right as the charismatic warrior princess leading the rebellion is captured by King Gandalf. No, I shit you not, that's the name.
Mukai Masayoshi being Mukai Masayoshi, the entire volume will be about gradually mindbreaking the princess, manipulating her, feeding her aphrodisiacs, making her feel unbearable humiliation, making her detest that her body yearns for pleasure against her own conscious will, etcetera.
The art is rather good, and there's very little censorship, if you're into that niche, it should do the job for you.
A word of warning though, the story may last 200 pages, but it's written to have a sequel… A sequel that has never been, and probably will never be, published. Deal with it, it happens ┐( ̄ヮ ̄)┌
By the same artist, I also share Dawn Of The Silver Dragon, volume 1 (retouched) – volume 2 – volume 3 – volume 4.
And now, the download & gallery links
Open the Complete Pictures Gallery
Or you can also use the Alternative:
Zip Mirror #1 – or – Zip Mirror #2 – or – Zip Mirror #3