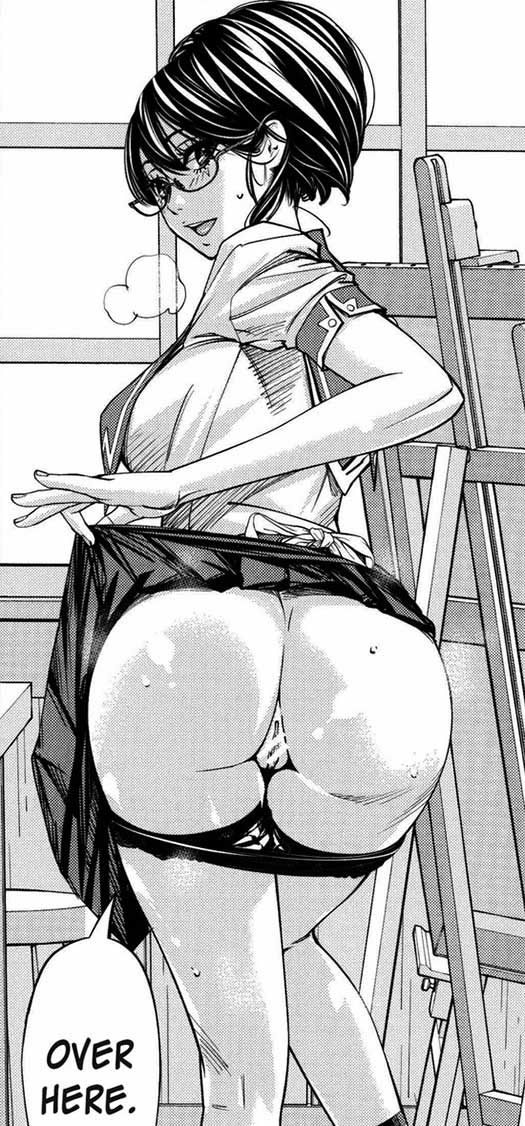 Excellent news, my dear pervs, Chitose, Yuki Seto's latest manga, is now available in a tankoubon version.
Which means:
– a LOT less censorship (we went from "pure whiteness, with no genitalia to see at all", to "fully drawn dicks and pussies with just a few white bars hardly hiding things")
– high resolution images (going from 1500 px high to 3000 px high)
– better image quality (better shades giving more impact, and equally importantly, tons of details that were simply unnoticeable before, now show in full glory)
An illustration, compare this (the previous version) with this (the new version).
Both images come in their original dimension, btw: double the height!
Last detail, the mangaka made some updates, check the logo on the girls' ties… :3
I'm so glad this better version is out! Now, there's little enough censorship to make the sex enjoyable, YISS!!



Release credits are for Kise (who commissioned it, /gg!), Elephantbottle, Hentaicore's Salar, Decidua and Nuthouse02, thank you very much!

And now I'll copy-paste the description I wrote for the former version, it's still valid


*
Yuki Seto has always been an artist playing on the border between states, between nasty and cool, fucked up and "normal", spooky and stereotypical. You can't let your guard down, and may end up feeling uncomfortable real fast.
The present release is netorare-ish. Vibes, but only that: vibes, not fully, actually, netorare, which makes me believe you'll be disappointed if you wanted netorare, and ill at ease if you didn't want netorare… It's like there's no winning ¯\_(°_o)_/¯
Anyway. To sum it up, an idiotically normal highschool boy, whose #1 skill is to hurt himself without the need for anybody's help, takes too long to confess to the girl he always liked, she's superfucked right under his eyes by another boy who becomes her boyfriend, but that boy's sister becomes his own sexual partner. Intended conclusion, that's adulthood, sex may come without love but it feels great, right? It's not even that bad, all things considered!
The art was A-WE-SOME, intense, hardcore, compelling, and the faint amount of censorship allowed Yuki Seto to show his best side

(MOAR! Don't miss The List of Yuki Seto's Works on HentaiRules!)
And now, the download & gallery links
Open the Complete Pictures Gallery
I allowed myself to very slightly recompress the images before sharing. You won't notice any difference with the naked eye, but now it's only 414 MB instead of 646 MB =)
Or you can also use the Alternative:
Zip Mirror #1 – or – Zip Mirror #2 – or – Zip Mirror #3
–
Smaller version incoming!
As of usual when ☑ the images are in high enough resolution and ☑ the archive is quite big for its number of pictures, and ☑ it offers a significant gain, and ☑ I have enough time to do it, if it may help, I'm offering you a smaller version, in which I resized the images, here from 3000 px to lower-standard 1600 px resolution.
The zip shrank from 414 MB to 133 MB.
Personally, I prefer it for reading, and it takes less disk space.
Download links, Zip: Mirror #1 – or – Mirror #2 – or – Mirror #3 – or – Mirror #4