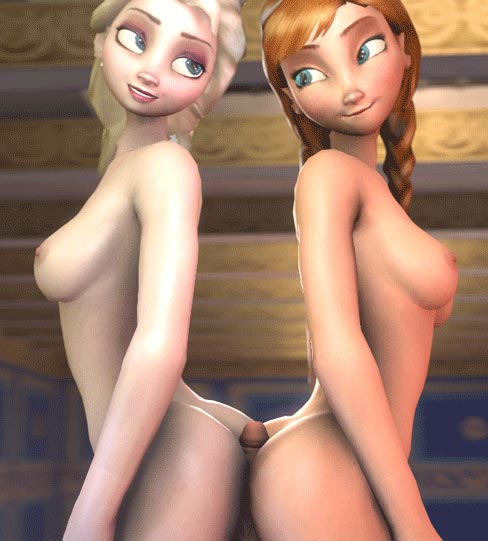 Remember my Frozen Adult Pack, dated june 2014 ?
Here's a second, bigger pack, enjoy, my dear pervs
As base, I used a  huge pack of contents send by a kind anon (to which I added a few items I grabbed over time), thank you so much, man! ^_^
Those contents: TONS of Frozen porn

– Mostly animated gifs, 92 of them. I pruned the gifs for you, because there were originally lots of duplicates or items already present in my previous Frozen Porn Pack.
– Videos: 21 of them, oh fuck YEAH!!
Some of these videos are duplicates to the gifs (I'd say, a third of them), but even then, they're in much smoother animation quality and greater picture dimensions
– A few still images.
Almost everything is heterosexual sex, there may be a dozen lesbian or futa files in total.
I hope you'll enjoy this pack, me, I'll delicately say it suited my tastes, Anna kinda sets a part of me on fire :3