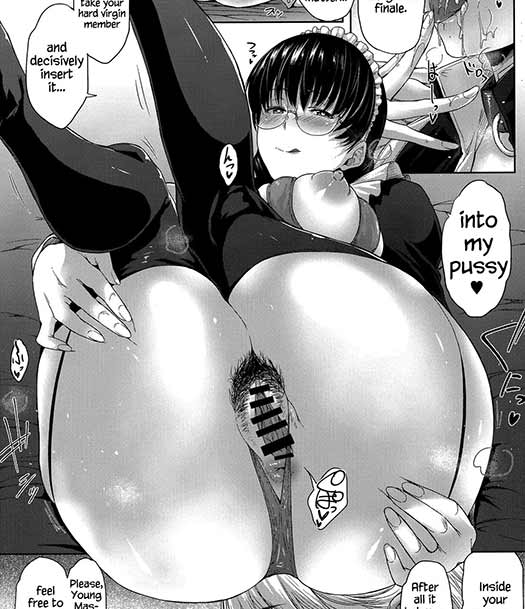 A long, oh so long time ago, I read a few volumes of the Black Lagoon manga. I very vaguely remember there was a maid, indeed, either she was a hitman, or a hidden murderer, I'm not sure anymore… Well, anyway, she's this volume's heroine, Roberta, The Bloodhound, a maid with a secretly twisted personality, hiding wild instincts behind her falsely meek appearance, with the maid outfit, the braids and the glasses.
The young master of the house in which she's working comes to her, his dad told him to ask her how to become a Man. A lesson will follow =)
I'll give you that, the multiple black censorship bars were annoying; but other than that, that was pleasantly crude art, nicely hardcore and detailed, I had a good time reading it

Thanks to Anon, Red Piotrus and Lolilolito, from the E-Hentai Cove!
By the same artist, I also share Being Late and Futari No Futaba.