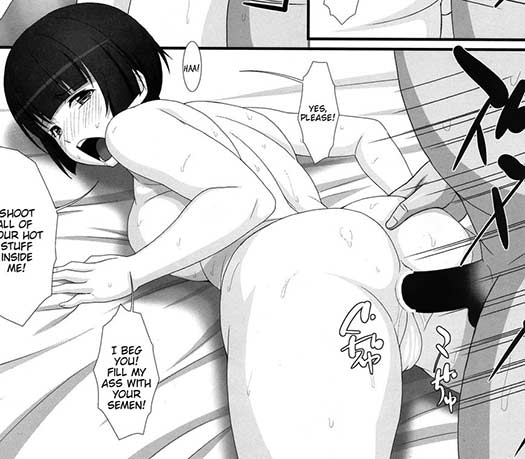 Muramasa Senju, a female teen from Eromanga Sensei, chooses out of her own volition to be the sexual pet of some middle-aged man. End of the thrilling summary.
Graphically, this is mostly good, still feeling with hand-drawn art, and yet with an unusual "plastic doll" style I can't get used to. Must I even mention the full-blackout censorship from hell, while I'm at it?


Still, I figured it had strong chances to please you guys


I allowed myself to retouch a bit the images, there was spotty white noise pollution that annoyed the shit out of me, the words "radio noise dick" appeared in my mind and I just couldn't bear watching it anymore. Before – after.
Thanks to Animefan71109, ATF and Kitty for this one!


By the same artist, I also share NightHawk XXIX and a pack of 9 works.