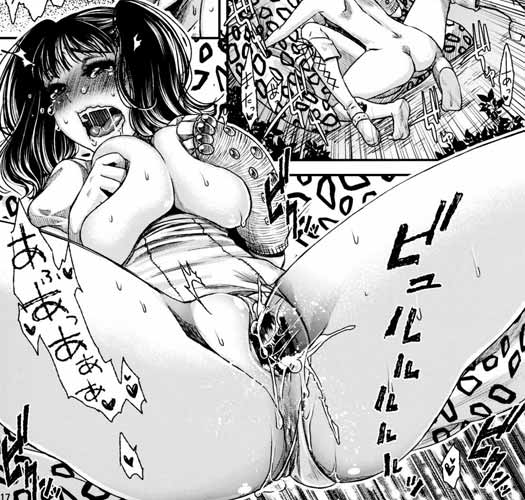 Aaaaah FUCK YEAH!! DOUBLE THE FUCK YEAHS!



I had yet to read a quality, well-drawn and non-fucked up hentai doujinshi in which there was Diane, from Nanatsu No Taizai. There we are, we have one at last!!

A bit of context if you care, Nanatsu No Taizai (aka "The Seven Deadly Sins"), that you can read on Batoto or (for the newer chapters) on Mangastream, is an excessively shounen story (with a surprisingly good and fulfilling story line), full of alpha males, of interesting alpha females, and there are also "unsortable" other main characters with weird specifics.
The present story focuses on two of those weird mains, King, a shota-looking super-old fairy-people kinda magical guy, and Diane, a giantess whose greatest skill consists in repeatedly losing her memory to provide filler chapters. King is in love with Diane, but Diane loves their Alpha male boss.
And in the present chapter, Diane, still a bit childish, asks King to fill her in about how reproduction works.
The drawings are very good, and after a start in which the shota X giantess relation is beyond awkward, King suddenly becomes a giant too and regular sex can follow, to my great relief

I certainly hope you will enjoy this release, my dear fellow pervs


My great thanks are for Based Anons!